Cindy conducts quarterly Special Event Channeling sessions on-location and livestream on Zoom.us.
See Calendar of Events for dates, location and registration, and please read Channeling Session Guidelines below.
2021 Live Trance Channeling Replay videos are available! Visit Cindy's Channeling Content Catalog for video list and details.
Listen to Cindy's From Beyond podcast to experience more channeled messages!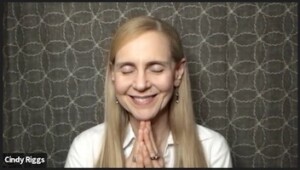 Trance Channeling is Cindy's procedure of purposely entering into a trance state and inviting a high-level Light being into her body and energy fields, and allowing that spirit to use her voice to speak, and her body to transmit high vibrational/healing energy to you. Trance channeling is a unique and fascinating event. Over the years Cindy has channeled thousands of beings such as spirit guides, nature spirits, Archangels, Ascended Masters, gods, goddesses and extraterrestrials/star beings. Much of her skill and awareness she learned from her own spirit guides. Cindy has been channeling since 1996. In 2021, she completed 17 years of ongoing monthly sessions, and in 2022 began quarterly Special Event Channeling sessions. Visit the Channeling Content Catalog
Cindy begins with clearing the room of any negative energies and establishing a protective force field. She then recites the Lord's Prayer in the ancient language of Aramaic – to further establish a high-level intention and vibration in the room. Then she enters a semi-trance. Depending on the situation (group or individual) she will meet (or invite) a spirit being, which she is able to "see" in her mind's eye, and describe her translation of its form (some appear human to Cindy). Most of the time, she will obtain a name to which we may address the being, which is a translation of its vibrational frequency.
She will verify that the being(s) are of the Light/high level consciousness. Once verified, she then invites the being to integrate into her body. As this is occurring, She is relaxing her body and mind into an even deeper trance. She is able to determine when the integration is nearing its completion, and then move her own consciousness aside, to allow the being to complete the integration. Her spirit guest then speaks to the client(s) until they indicate that it is time for them to leave. While Cindy's consciousness is present throughout the process, she does not always recall all of the information that has been communicated.
Many people are curious if Cindy's channeling is real. Cindy cannot prove that it is – or that it is not real. She has only others' feedback from which to draw conclusions, and since 1996 the feedback has become more and more astounding. People have reportedly seen energy entering her body, felt energy transmissions moving through their bodies, and been given information of which she has no knowledge. Most importantly, people have reportedly found benefit from the wisdom communicated and energy transmitted to them. Many people ask Cindy if this process is frightening or dangerous, however she has always found it to be very sacred, loving and enlightening.
Cindy offers private channeling sessions in her office by appointment. She also offers group channeling sessions on-location at your residence or venue. Visit the Fees page for additional information or Contact Cindy for details.
Cindy's channeling is better experienced than explained, and each session is more powerful than the last!
Periodically Cindy presents live channeling at expos, such as the Gift of Light Expo and BodyMindSpirit Expos.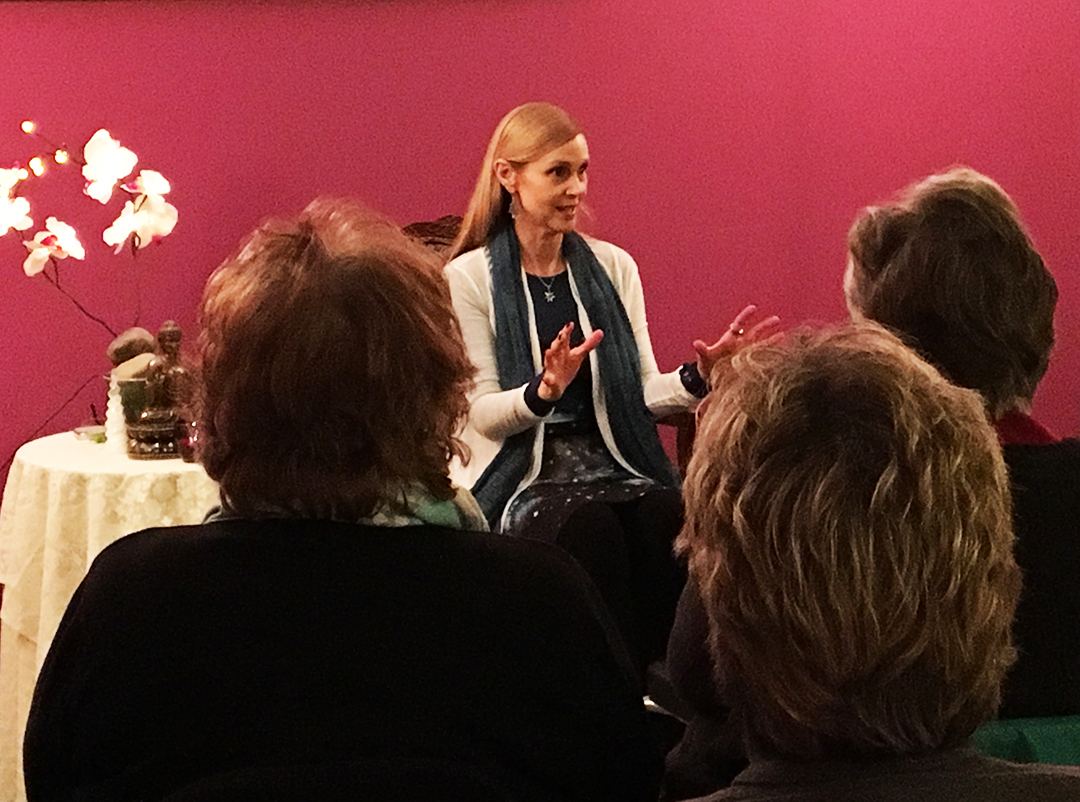 Read Cindy's Channeling FAQs
Visit Cindy's Channeling Content Catalog to experience it now!
Listen to Cindy discuss how she began channeling on her Intro to Channeling podcast on iTunes (11:40).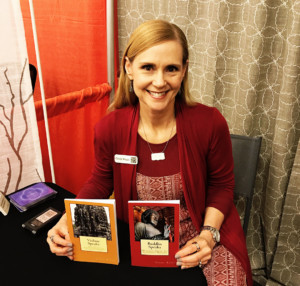 Learn about Cindy's Channeled Books!
Listen to Cindy channel various spirits in her From Beyond podcast.
Reminder: Cindy is always available to channel messages in private sessions and for private groups by appointment! Contact Cindy for details or to schedule your session or event.
Participant comments:
"It was a lovely evening! Interestingly, I was able to focus and meditate even with all of the other bodies in the room. It was SO easy to focus! Thank you for being open and sharing what you know."
"Cindy, such energy, light and love is amazing to me! I am so thankful for knowing you."
"It was an incredible evening the energy was incredibly strong. I felt and saw so many things. I really feel like this is a new beginning for me."
"I don't even know how to express how grateful I am that I was guided to attend your channeling. Your unlimited psychic abilities and channeling capabilities are an awesome gift to you and those of us fortunate enough to know you and have access to you. As a life-long student of metaphysics, I'm very grateful to you for sharing your gifts with us. The opportunity to receive channeled information from celestial beings and energies of the highest order is a special gift. I'm very grateful for the truths that are revealed to us through you."
"Thanks for all you are and all you share so beautifully. And for creating such sacred space for all to receive."
"Thanks for last night['s channeling session]. What comes through you is so amazing. I always leave feeling more connected with my higher self and feel freer of the everyday minutiae that we all face."
"Thank you for a wonderful experience and space. Ganesha was a beautiful loving energy as well as the dozens of other light being there."
"When you were channeling [the Master] Jesus and touched me and I felt his energy, I knew you were the real deal."
Cindy's channeling of a Pleiadean (star) collective provided inspiration for "Pleiadean Love Song" on the Cosmic Visions CD by Douglas Blue Feather, multi-national award winning Native American flute player. douglasbluefeather.com
Channeling Session Guidelines – On-Location:
Thank you for respecting the sacred nature of this event by observing the following:
Arriving a few minutes early.
Payment due before session begins (cash). Credit cards are also accepted (please arrive early. Includes processing fee).
Cell phones and smart watches off/completely silenced.
No audio recording permitted.
No solicitation.
Respecting others' sensitivities to scents/fragrance or disruptive movement/sounds.
Beverages permitted (water is recommended as it is an excellent conductor of energy!).
Please consume food and use the restroom before entering the session. If absolutely necessary, visit the restroom quietly.
Experience the session in its entirety.
You are encouraged to bring paper and pen to take notes, and to dress in layers as the room temperature may change throughout the evening.
Please ask permission to bring a child under the age of 10.
Note: Cindy's channeling sessions do not include messages from deceased loved ones.
Go to Cindy's Store to pay in advance to attend on-location.
DISCLAIMER: The information provided in each channeled session is performed by Cindy Riggs while in a trance state of consciousness, therefore she does not claim any of the information as derived from her own conscious mind, nor is she liable for the experiences or perceptions of others if they choose to follow suggestions included in the spoken messages. Channeling cannot be proven or disproven, nor can the experiences or perceptions of individuals in altered states of consciousness. Cindy Riggs is not a medical professional and is therefore unable to diagnose or treat physical or mental disorders.
COPYRIGHT: All channeled content is the property of Cindy Riggs/Alpha L Inc. and must not be used, reproduced, modified or distributed in full or part, in any format, without consent.