Contact/Schedule Your Session
Cindy Riggs is currently accepting new clients for all of her Services in her Worthington, Ohio office.
To schedule a session, please email: [email protected] and indicate the length of time you would like to schedule (see fee structure below).
Alternatively, you may text or call 614-806-2654 to set up your session. (If texting, please include your name!)
To schedule a Telephone or remote session, please visit Cindy's Telephone/Remote Sessions page for details.
Most inquiries will receive a reply within 24 hours (with the exception of weekends and holidays), and all appointments are confirmed the day before.
Please note: 24-hour notice is required for cancellations/rescheduling.*
Cindy's Worthington Office Location (Since September 2020):
5655 N. High Street, Suite 108, Worthington, Ohio 43085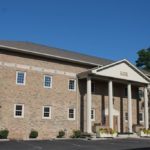 (Between 161 And Morse Roads At The Corner Of W. Selby Blvd. & N. High Street. Behind Key Bank; Across From St. Michael The Archangel Church.)
*If unable to keep your appointment, kindly provide 24-hour notice for cancellations/rescheduling so someone on Cindy's waiting list may have the opportunity. All appointments are confirmed in advance via email, text or phone. Cindy reserves the right to charge the for last-minute cancellations or missed/forgotten/abandoned appointments. Sorry, no time allowance available for late arrival to Cindy's office.
Have a question? Please email Cindy using the form below.