Psychic Readings/Spiritual Consulting
Defragmenting Sessions
Channeling
Hypnosis and Past Life Regression
Personal and Psychic Development Coaching
Energy Bodywork
Spirit Releasement
Ghostbusting/Energy Clearing
Officiating of Weddings, Memorials, Rituals, Ceremonies
Workshops and Speaking
Gift Certificates
Cindy's Service Fees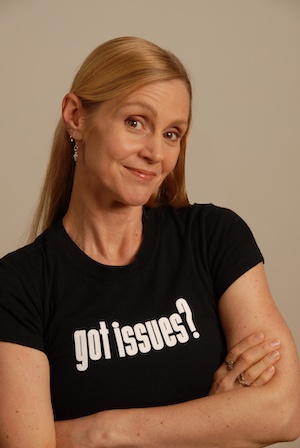 Defragmenting
Cindy's most popular and comprehensive session for rapid, positive change!
Defragmenting (also known as "soul retrieval") is groundbreaking, comprehensive spiritual evolutionary work received by Divine guidance and developed by Cindy Riggs. As your Defrag-Mentor, Cindy customizes your session utilizing a variety of techniques as she is guided by your Higher Self or other spirits. The intention is always for your greatest benefit at that moment on your evolutionary path, addressing core issues, clearing unnecessary ("negative") energies and restoring wholeness to body, mind and spirit. A Defragmenting session is performed efficiently and is like receiving multiple sessions at once. Defragmenting is so unique and comprehensive, it deserves its own page! Learn more about Defragmenting. Contact Cindy to schedule your Defragmenting session!
Channeling
Channeling is Cindy's procedure of entering into a trance state and allowing a high-level spirit/Light being into her body and energy fields, and allowing that spirit to use her voice to speak, and her body to transmit high vibrational/healing energy to you. Channeling is a unique and fascinating event. Over the years Cindy has channeled beings who have introduced themselves as spirit guides, nature spirits, Archangels, Ascended Masters, gods, goddesses, collectives, extraterrestrials and The Oneness (all beings of the Universe/All That Is). Much of her skill and awareness she learned from her own spirit guides and she has been channeling since 1996. Cindy offers individual and group channeling sessions by appointment. (See the Fees page for more information about group sessions.) She also conducts quarterly Special Event Channeling sessions both on-location and online via Zoom.us (see Calendar of Events for dates and registration). Read more about Cindy's Channeling and also her channeled Books. Listen to Cindy channel on her From Beyond podcast, and visit the Channeling Content Catalog to experience replay videos. Contact Cindy to schedule your personal channeling session!
Hypnosis and Past Life Regression
Hypnosis can facilitate rapid, positive change by addressing the anxiety associated with nearly all mental, emotional and physical issues. Hypnosis bypasses the conscious mind and speaks directly to the subconscious mind simply by relaxing and allowing the mind to enter the alpha brainwave state. (The alpha is the same brainwave state we experience when daydreaming or watching television.) Cindy then gives suggestions to your subconscious mind to help address your particular issue(s). Cindy likes to say "It's like downloading new software." Past Life Regression is an interactive process of entering the hypnotic state in order to "see"/experience other times and places (lifetimes) of our own. This experience can help to explain motivations and behaviors, identify people we have known before, clear anxieties and irrational fears, or discover lessons and even fascinating parallels to the current lifetime. See Hypnosis and Past Life Regression FAQs. Contact Cindy to schedule your hypnosis or past life regression session (typically 60 minutes).
Personal and Psychic Development Coaching
Cindy began teaching and coaching ("life coaching") as a result of public demand for her wisdom and knowledge – and her ability to effectively communicate practical information that can be utilized immediately for real-life situations. She has studied human behavior and mental science throughout her lifetime, and has practiced and tested these theories and techniques in her own life. Cindy is passionate about helping others to achieve their goals in relationships and career, discover alignment with their Soul's intentions ("purpose"), and most importantly, self-confidence (which she considers to be the most important foundation for all areas of our lives). Cindy also customizes one-on-one psychic development sessions. Contact Cindy to begin your journey to a better, more empowered life!
Energy Bodywork
True to Cindy's multifaceted nature, she integrates many different techniques in an energy bodywork session (Defragmenting is her most popular and comprehensive session – learn more). Each session is personalized and intuitively designed to address current issues. She may employ one or more of the following energy bodywork techniques: Reiki, Polarity Therapy, Kolaimni, Bio-Etheric Healing, Quantum-Touch®, Access Consciousness/Access Bars®, Reconnective Healing™, gemstones, aromatherapy, sound, guided imagery, light column clearing, kundalini activation, Oneness Deeksha, and Spirit Releasement. Most sessions she will also share what she saw, heard, and/or felt during the session, including channeling/spirit communication (if it occurs). Many people find this information helpful, and it often confirms what they experienced as well.
Cindy is not a "healer." Instead she acknowledges that she is a facilitator of your own healing process. Energy bodywork is very relaxing. Whether a technique itself contributes to positive change, or the deeply relaxed state allows the body to heal itself is not important. The objective is improved sense of Self, clarity and well being. Most report immediately that they feel "lighter" and more peaceful/happy, and some even report an absence of chronic discomfort.
All of Cindy's Energy Bodywork techniques are performed with the client fully-clothed. Below are brief descriptions of each technique. For Cindy's background and credentials, please see Cindy's Bio.
Reiki
"Reiki" is a Japanese word that means "Universal Life Force Energy" (similar to the Chinese "Chi" or or Sanskrit "Prana"). A Reiki practitioner is one who has received a series of energy attunements from a Reiki Master/Teacher. Reiki is accomplished by the practitioner laying hands on (or above) the body, intending for the greatest benefit of the receiver, and channeling this powerful, life-giving energy through the practitioner's hands into different areas of the body. Reiki is deeply relaxing, and is excellent for people who are stressed or have difficulty relaxing. Cindy is also a Reiki Master Teacher providing Reiki Certification training – both one-on-one and groups/classes (more details below).
Polarity Therapy is a hands-on method based upon the universal principles of energy: attraction, repulsion, and neutrality, and addresses the interdependence of body, mind, and spirit; the importance of relationships; the value of creating a way of life in harmony with the elements of nature.
Kolaimni was developed by Cherokee/Choctaw medicine woman Mechi Garza, and Cindy received her training directly from Mechi. This technique is always used in the etheric body – the part of the aura that is closest to the physical body, and is ideal for those who are not comfortable being touched. Kolaimni is very relaxing.
Bio-Etheric Healing is a method of telepathically communicating with the Higher Self of a person in order to request positive changes in the physical, mental, emotional, spiritual, and psychic bodies. (See also Defragmenting.)
Quantum-Touch® is a method of natural healing that works with the Life Force Energy of the body to promote optimal wellness. Similar to Reiki, it is performed by transmitting the Life Force directly from the heart center rather than the hands.
Access Consciousness® (Access Bars®) is a system of 32 points on the head which, when gently touched, effortlessly and easily release anything that doesn't allow you to receive. These points contain all the thoughts, ideas, beliefs, emotions, and considerations stored in any lifetime. A possibility for you to let go of everything.
Reconnective Healing™ is a tangible energy interaction with an other-dimensional intelligence, opening a portal to the reciprocal Universe. This interaction may instantly provide deep transformation expansion and evolution, and is accomplished outside the physical body in its energy fields.
Gemstones have been used for healing purposes for thousands of years. Cindy uses her guidance to intuitively choose them for therapeutic purposes. All stones vibrate at different frequencies, and may aid in harmonizing energies in the physical, mental, emotional, spiritual, and psychic bodies. Stones are placed directly on or around the fully-clothed body during the energy session, and removed and cleansed afterward.
Aromatherapy: Cindy has many essential oil blends, and will choose one based on her guidance for each session. Some of her oil blend recipes were given to her from high-level spirit beings and were created using different methods, such as while channeling the being(s), numerology and/or during powerful astrological events.
Sound methods that Cindy may utilize (as guided) are vocal toning, tuning forks, chimes, singing crystals, rain stick or crystal singing bowls. Because the body vibrates at different tonal frequencies, sound may aid in harmonizing discordant energies.
Guided Imagery is similar to guided meditation. During an energy bodywork session, guided imagery may be employed in order to induce a deeper relaxed state, and may be accompanied by simple breathing techniques.
Oneness Deeksha (Blessing) is performed by channeling high-frequencies of Light and Love to the top of the head. Most of Cindy's sessions conclude with a Deeksha.
Spirit Releasement is described below. Also visit Cindy's Defragmenting page.
LoveLight Connection Sessions
2 table sessions to help people connect with each other energetically. These sessions are for couples, soul friends, family members or any two people who wish to strengthen and harmonize the spiritual and energetic bonds between them. Cindy performs powerful spiritually guided energy work (similar to a Defragmenting session) in this cozy setting on both fully-clothed people at once, and often messages from the guiding spirits are shared. These sessions are very relaxing and enlightening!
Reiki Certification Training
Cindy is a certified Reiki Master Teacher, and in her own lineage is only 7 degrees (teachers) from its founder Mikao Usui (which would make you only 8!). She provides training and certification for Reiki levels I, II & III ("Master"), as well as Master Teacher training. Cindy credits Reiki for opening up her own psychic awareness, and it is the reason she does the work she does! Give yourself the gift of the "Midas Touch!"
Spirit Releasement
"Spirit Releasement" is modern terminology for "depossession." In ancient times, people spoke of "casting out demons" – now simply referred to as "spirit attachments." Through her studies and extensive experience, Cindy has discovered that spirit attachments are more common than we may realize (and fortunately, mostly benign) and considers Spirit Releasement a critical part of spiritual and energy work. Utilizing her ability to communicate with spirits, she can perform this technique without the aid of hypnosis. She regularly performs this therapy at a distance. See Defragmenting and Telephone/Remote Sessions.
Ghostbusting/Energy Clearings
Ghostbusting/Energy Clearings involve identifying discarnate entities ("ghosts") and helping them "cross over to the other side." House clearings may be performed on-site, however they are also successfully accomplished remotely. Cindy consistently produces results and receives positive feedback from clients all over the United States. She has also received confirmation from paranormal investigators. She can permanently release attachments from people, ghosts from houses and buildings, negative energy from objects and furniture, and even eliminate poltergeist activity. Cindy can identify the location of portals/vortices and either permanently close, override or relocate them. Cindy's Ghostbusting/Energy Clearing work has been featured on radio and TV (visit Cindy's Links & Info page), as well as an entire chapter devoted to Cindy and her work in the book entitled What The Hell Was That? by E.L. Byrd.
 Officiating Services of Weddings, Memorials, Rituals, Ceremonies
Cindy is a Licensed Minister with the Universal Life Church, licensed to solemnize marriages in the state of Ohio, and an advocate of religious freedom. She will customize your wedding ceremony to accommodate your beliefs and your own vows (if desired), delivered in a dynamic and empowering way. Contact Cindy to discuss your own unique wedding ceremony. Please also visit RevCindy.com to learn more.
Cindy also officiates memorial services. She will respectfully craft your loved one's memorial celebration to be unique and memorable, and will deliver it in an uplifting manner. Contact Cindy to discuss the possibility of being the celebrant for your loved one's memorial service or celebration of life. Please also visit RevCindyRiggs.com to learn more.
Workshops and Speaking
Cindy is a dynamic motivational speaker. Her passion for the information and her desire to help others is undeniable. She conducts workshops and lectures on topics related to self-confidence, communication, mental science, and abundance; as well as spirituality, psychic development and the paranormal. Cindy would be happy to customize a topic for your particular interests, needs or age group. Contact Cindy for more information or to schedule your event.
Cindy speaks regularly at Body Mind Spirit Expos and Gift of Light Expos. Cindy also periodically conducts various classes, workshops and gatherings in and around Columbus, Ohio as well as at Dancing Moon Books & Gifts in Raleigh, NC periodically. See Cindy's Calendar of Events page for upcoming events.
Contact Cindy to schedule your session today! Visit the Telephone/Remote Sessions page for information about telephone sessions.
Cindy's Service Fees.
Visit the Contact page to schedule an in-person session at Cindy's office or a telephone/remote session.

Private Parties and Events
Readings at parties/events (on location): birthdays, girls night, corporate events, bachelor/bachelorette parties, anniversaries, Halloween and other holidays!
Cindy also offers private group channeling sessions at your residence or venue.
Visit the Fees page for more details or Contact Cindy for more details and a specific quote for your event.